CMBA conducting in-class coaching clinics at Airdrie at Genesis Place
---
---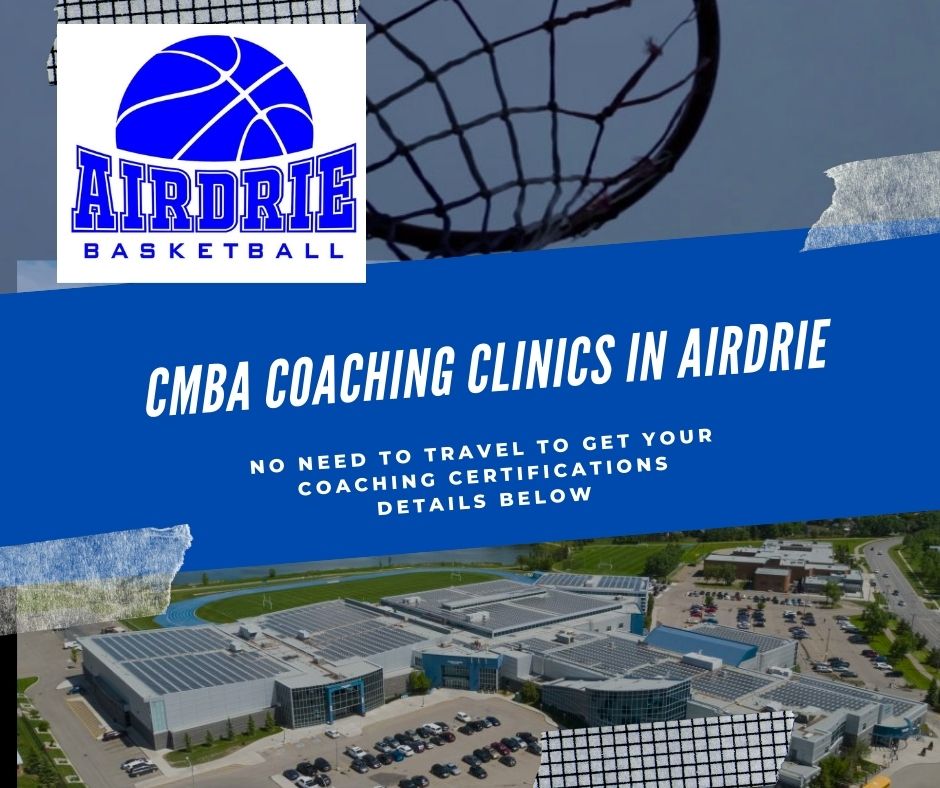 ---
To equip you for success AMBA has partnered with Calgary Minor Basketball Association (CMBA) in bringing the mandatory CMBA coaching clinic in-class sessions to Airdrie. The dates, locations and times are listed below:
Location: Airdrie at Genesis Place - Rotary Room
Time: 6PM - 9PM
Audience: AMBA Head Coaches and Assistant Coaches (Intending to Coach in the coming season)
Tues, Sept 27 - Mini House & Travel Team U11 Coaches
Wed, Sept 28 - U13 - U15 - U18 Essentials (coaches that have not taken Essentials must take this class before taking the Intermediate class)
Thurs, Sept 29 - U13 - U15 - U18 Intermediate (only coaches that have taken Essentials prior can take the Intermediate class)
Register Here - Registration code is AMBA 2022
If the Airdrie dates don't work for you, CMBA has other options at the Calgary locations. See cmba.ab.ca for further details.
As a follow up to the in-class sessions, CMBA offers On-Court Classes on October 1st and 2nd in Calgary. The locations and times are listed below:
October 1st at Hounsfield Heights:
9 am to 12 pm U11 Essentials Coaches On-Court
1 pm to 4 pm U13/U15/U18 Essentials On-Court
October 2nd at Henry Wisewood High School:
9 am to 12 pm Intermediate On-Court
Regardless of past or present coaching experience, the CMBA clinics are designed to provide coaches with new tools and strategies. Please strongly consider attending the applicable Airdrie class. We would like a large attendance to show CMBA that Airdrie is a viable location for future clinics.
Finally, please strongly consider taking the free Safe Sport Training. It is another tool to support your coaching journey and it's quick and all online: https://safesport.coach.ca/participants-training
If you have questions regarding the course material or general coaching questions, email our Coach & Player Development Coordinator at development@airdreibasketball.ca.
You've already taken the courses last year, - great! Email Selena at volunteer@airdriebasketball.ca and let her know.